Best of British Letter Box Hamper - with Gin
Including standard delivery
Beautifully wrapped in traditional parcel paper, with twine and ink stamps, the Best of British Hamper includes our selection of the best produce from across the whole of the British Isles, including a 50ml glass bottle of Plymouth Original Gin.
A personalised card with the recipient's name and your personal message.
Plymouth Original Gin, created at England's oldest working distillery from a blend of seven secret botanicals, pure grain alcohol and soft Dartmoor water. 50ml glass bottle.
Cracking Nuts, deliciously hand roasted Cashews, Almonds and Peanuts, with vanilla, sugar and fair-trade Himalayan sea salt. 50g.
Coco Chocolatier's salted caramel milk chocolate bar, using sea salt gathered in the pure waters around the Isle of Skye in Scotland.
Coco Chocolatier's 62% single origin dark Ivory Coast chocolate bar, vegan and palm oil-free. Fair trade.
Boddingtons Berries beautifully fresh raspberry jam, made with British grown raspberries to a traditional recipe where only sugar is added. 50ml glass jar.
Tregothnan Estate Afternoon tea, hand picked on the Tregothnan estate in Cornwall and blended with Darjeeling leaves, known as the champagne of teas. Five sachets.
The Famous Moore's Biscuiteers Lemon and Stem Ginger biscuit rounds, baked with the same recipe since the 1860s and topped with sugar.
Not a fan of gin? The Best of British Letter Box Hamper is also available with vodka. For diehard drink lovers, we also offer a 3 month Gin, Vodka & Whisky Letter Box Hamper subscription - it really is the gift that keeps on giving!
Simple, free letter box friendly delivery anywhere in the UK.
International delivery available.
You can order now and request any delivery date up to 12 months in advance.
Free shipping - Standard UK delivery. International delivery also available.
Next day delivery available - For orders placed before 14.00
Luxury British Produce - Premium gifting, our reviews speak for themselves.
All orders are packed, wrapped and posted out the same day unless you have requested a specific delivery date. Next day delivery is available for £2.95 for orders received before 2 pm Monday - Friday.

You can specify any delivery date up to 12 months in advance.

If you're sending a hamper outside of the UK the following delivery timeframes apply:

Hampers sent to countries in Europe generally take around 5 - 7 working days to arrive.

Hampers sent to North America, South America, Middle East, Asia and Australasia usually take 8 - 10 working days to arrive.
View full details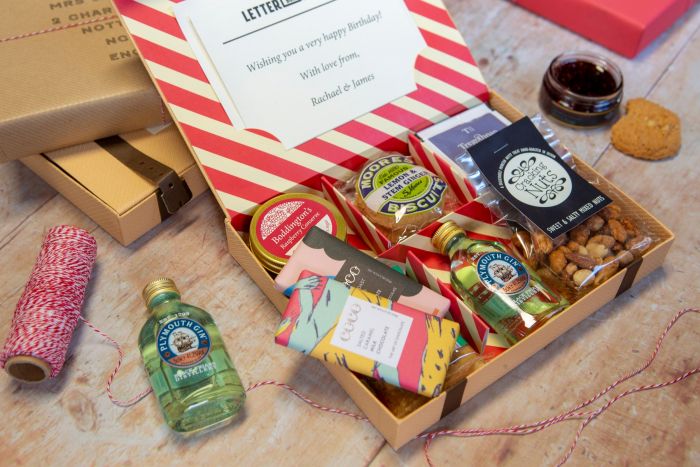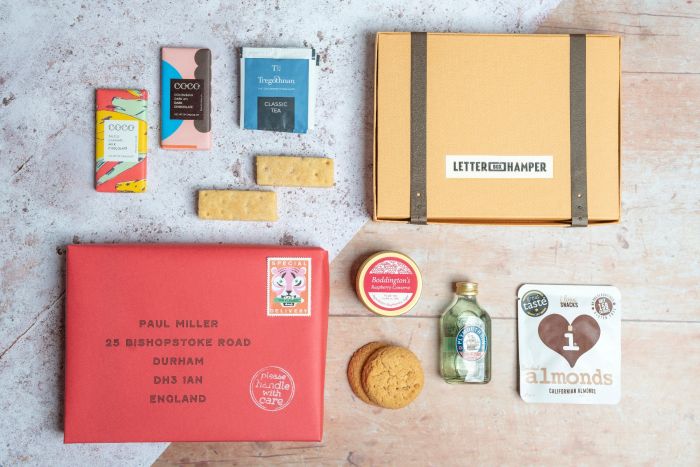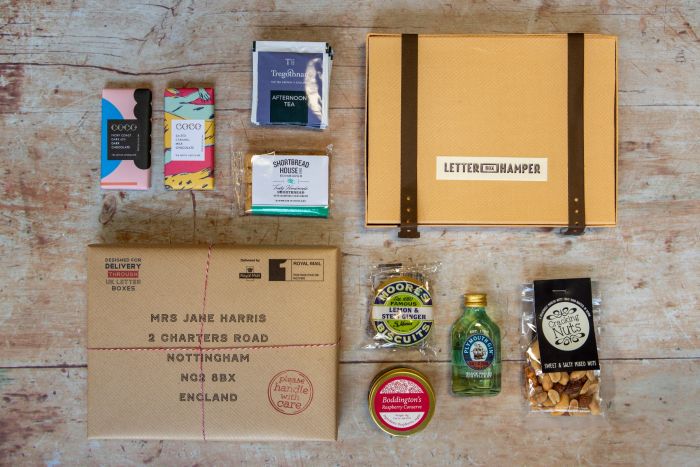 Best of British Letter Box Hamper - with Gin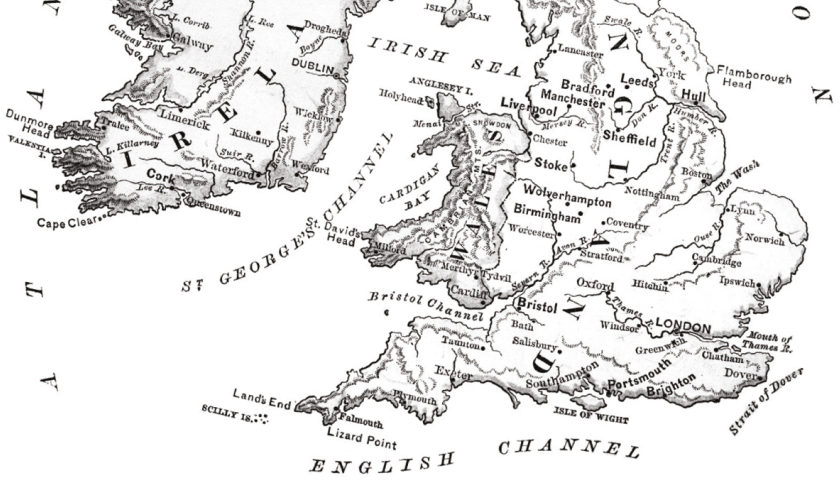 We make little, personalised and postable gift hampers, full of the highest quality British food and drink. In this hamper you'll find some of our nation's finest, independent, premium produce.